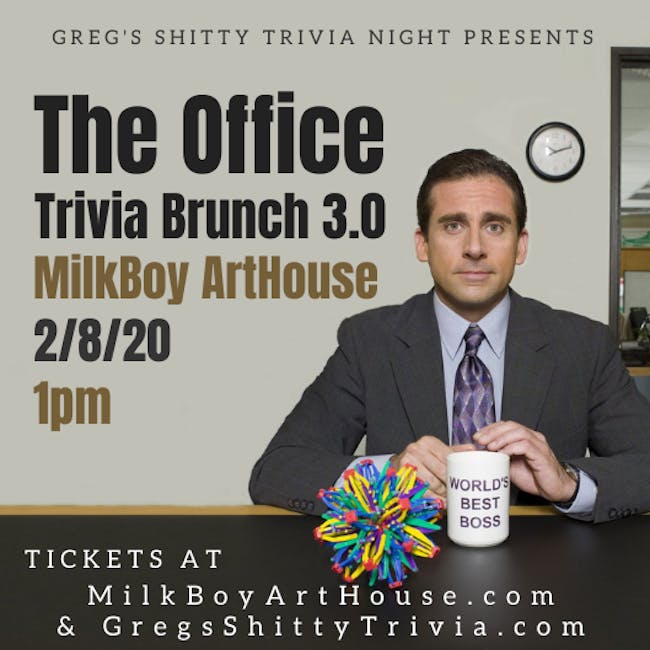 Greg's Shitty Trivia Night
"The Office" Trivia Brunch 3.0
Greg's Shitty Trivia Night
"The Office" Trivia Brunch 3.0 Fall 2019 Questions (encore) Hosted by Greg's Shitty Trivia Night
"The Office" Trivia Brunch 3.0
Fall 2019 Questions (encore)
Hosted by Greg's Shitty Trivia Night
Awesome prizes plus an engraved DUNDIE TROPHY for 1st place!
Doors @ 12pm
Registration starts @ 12pm
Registration ends @ 12:45pm
First Question @ 1pm
There will be limited tickets for this event and this will SELL OUT, so get your tickets before they're gone! Each person must have a ticket for entry.
There will be ample, first come first serve, table seating available throughout the venue. Only one person from your team needs to be there (between 12-12:45pm) to register your team.
Teams can be comprised of 3-12 people. Your team MUST have at least 3 people to compete for prizes. If you only have two people in your team (or come solo), we will be pairing people up to create a super-team that meets the minimum! If you do not want to be paired up with anyone, then you are welcome to just come and hang.
FAQ & Other Details:
-This is an all ages event, but due to explicit language, we recommend a 21+ audience
-Food and drinks will be available for purchase at the bar.
-Attendees of all ages must have a ticket for entry, even if they aren't planning on participating.
-Doors open at 12pm, we will be giving away the best seats first.
-Registration for the event ends at 12:45pm, you only need to have one person present to register your team. Any teams that show up after 12:45pm will not be able to register until AFTER the first round of trivia.
All questions can be emailed to GregsTriviaNight@gmail.com
www.GregsShittyTriviaNight.com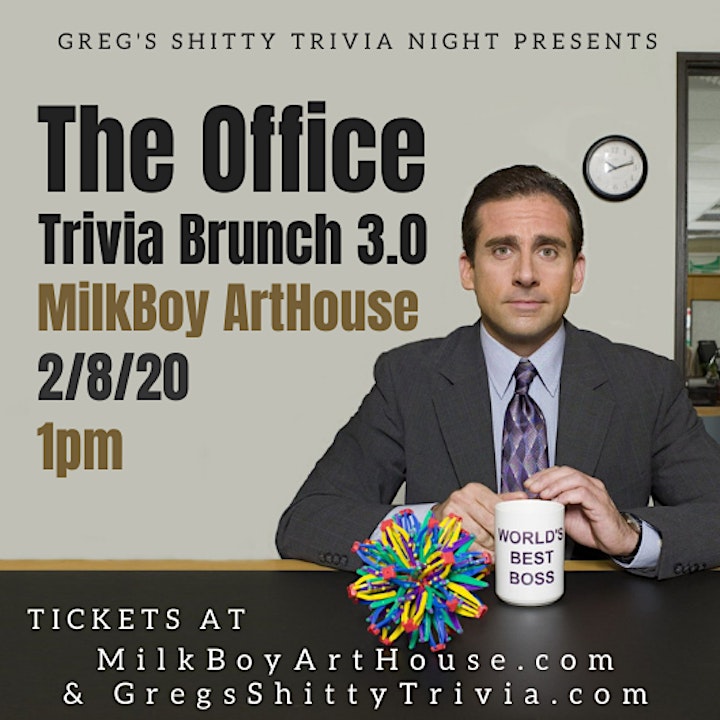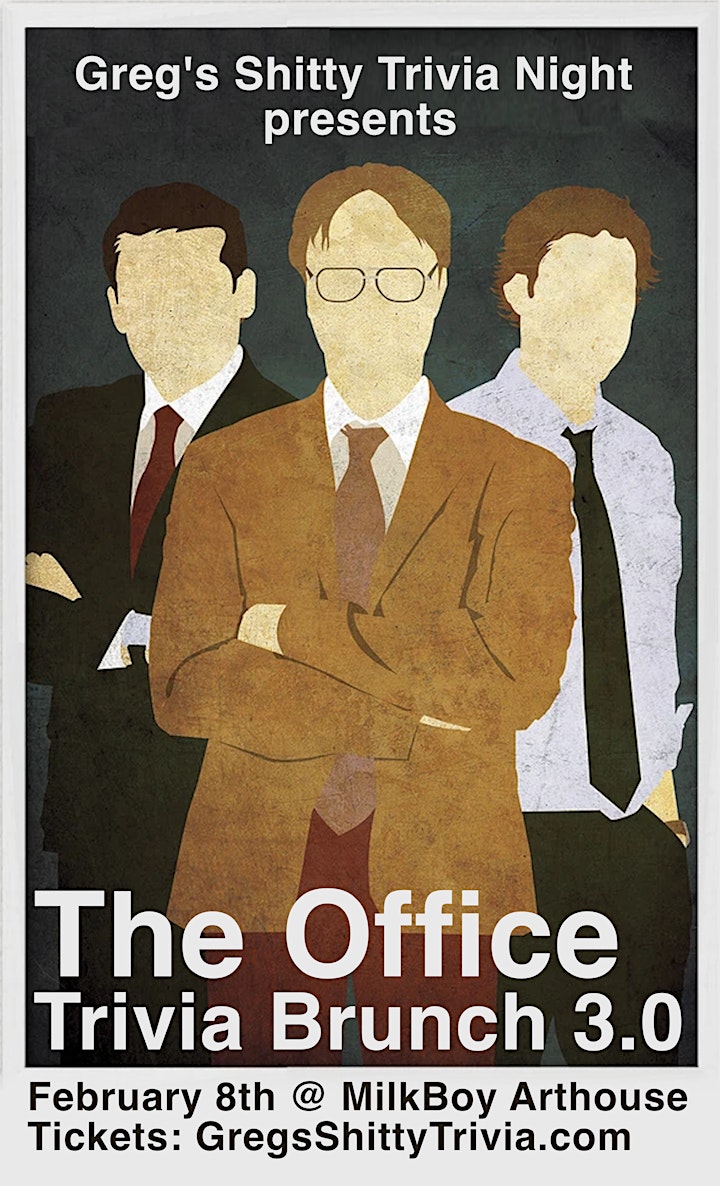 Venue Information:
MilkBoy ArtHouse Gallery
7416 Baltimore Ave
College Park, MD, 20740