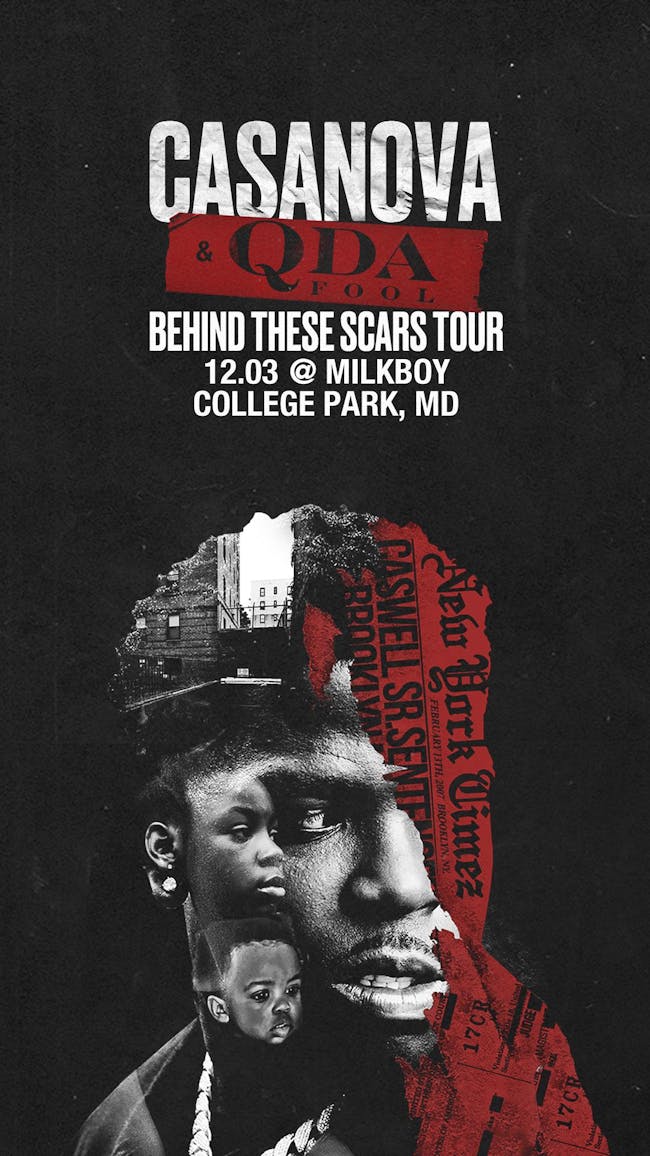 Brooklyn Roc Nation rapper Casanova pulls up to MilkBoy ArtHouse December 3rd!
Whilst in a studio with friends in early 2016, Casanova, without previous experience, came up with "Don't Run". The song was produced by U-Dub (of NY Bangers). Upon its release "Don't Run" received heavy radio play from DJ Self on Power 105.1 In New York City, and later also Power 105.1 and Hot 97 there. In June 2016, Casanova released the official video for "Don't Run".
Casanova was discovered by Memphis Bleek under Jay-Z's record label Roc Nation, Warehouse Music Group. In October 2016, Casanova officially signed his deal with Warehouse/Roc Nation.
In September, Casanova released the single "Line Me" as well as a freestyle to Mobb Deep's "Quiet Storm".
In 2017, Casanova released "Don't Run" Remix featuring Young M.A, Fabolous, Dave East & Don Q. He continues to put out music releasing "The Old 50" followed by his mixtape tape album "Be Safe Tho" featuring Chris Brown and LO on the song "OHB". On February 8, 2018 he released "Set Trippin" which addressed his beef with fellow New York artist Takashi 69. He performed on the Party Tour with Chris Brown, 50 Cent, French Montana, Fabolous, O.T. Genasis and Kap G. On June 29, 2018, Casanova released his debut album "Commissary" with guest apparences G-Eazy, Rich the Kid, Snap Dogg, A Boogie wit da Hoodie and Mozzy.
Q DA FOOL
Hailing from the streets of Largo, Maryland, Q Da Fool is a thriving hip-hop artist who is progressively building his reputation as 'next up' from DC. Coming from a rough childhood environment, Q Da Fool turned his life around and shifted his focus into honing his craft in lyricism and creating music, releasing multiple heavy-hitting projects including - I Empty Pistols,Dirty but Clean, More Den a Savage 2, Rich Shoota 2 and 100 Round Goon, which featured one of Q Da Fool's largest record to date, Guns N Bells, a DMV anthem.
In 2018, Q Da Fool released his next series of tapes – 100 Keys and No Competition, which led him to inking his first major label deal with Roc Nation, that Spring. Kicking off 2019, Q Da Fool partnered up with renown producer Kenny Beats for a collaborative project titled - Bad Influence, which featured Q's raw lyricism over a new melodic sound with hit singles such as Win and Work.
Over the course of his four-year long career, the rapper has worked with the likes of Gucci Mane, Zaytoven, Shy Glizzy and his crew Rich Shootas; as well as jumping on tour with Shoreline Mafia, LUCKI and recently Maxo Kream. Q Da Fool has made several performances for talent such as Meek Mill, YBN Cordae and more; as well as two festival appearances at Rollingloud NYC and Day N Vegas. Currently, Q is planning for the release of his next project, slated to drop top of 2020. Using his personal background as fuel for his music, he candidly covers it all: from his jail stint and spiritual journey, to his love for his kids, music and hustle – the 22-year old has something to say.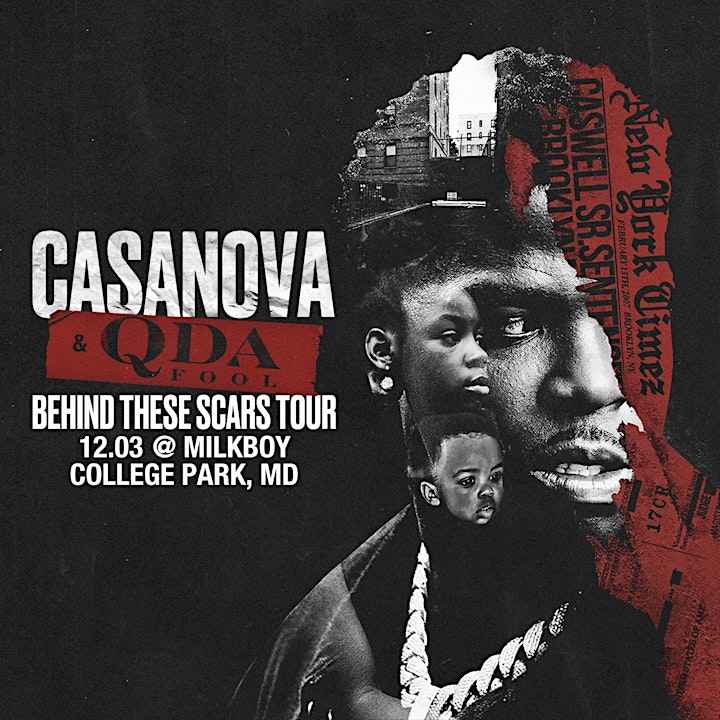 Venue Information:
MilkBoy ArtHouse Main Stage
7416 Baltimore Ave
College Park, MD, 20740