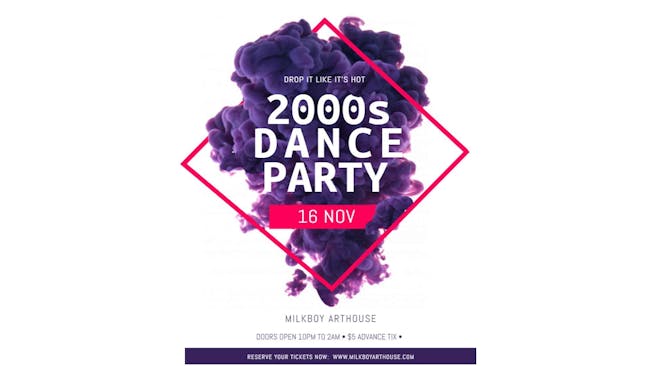 Drop It Like It's Hot: A 2000's Dance Party at MilkBoy Arthouse!
Drop It Like It's Hot: A 2000's Dance Party
A night dedicated to the greatest decade in music, The 2000's, featuring the decades best hits from Nelly, Akon, (the old) Kanye, Destiny's Child, Eminem, Avril Lavigne, 50 Cent, Lil' Wayne, Fall Out Boy, The Black Eyed Peas, Akon, & much, much more!
Picture this: It's somewhere between 2004 and 2008. You're either at your middle school dance or your high school mixer. You ready to go with your motorola flip phone & there's Abercrombie & Fitch EVERYWHERE. You walk into the dimly lit gymnasium to the sound of Soulja Boy's "Kiss Me Thru The Phone" fading into T-Pain's "Buy U A Drank"… the songs you JUST downloaded off of Limewire earlier that day. You're looking fresh and can't wait to upload the pictures from your digital camera later to your MySpace. It was a weird time (especially for Britney Spears…man did she go nuts), but I think we can all agree: the music was memorable. Come relive the 00's, featuring the best music from your Ipod Touch!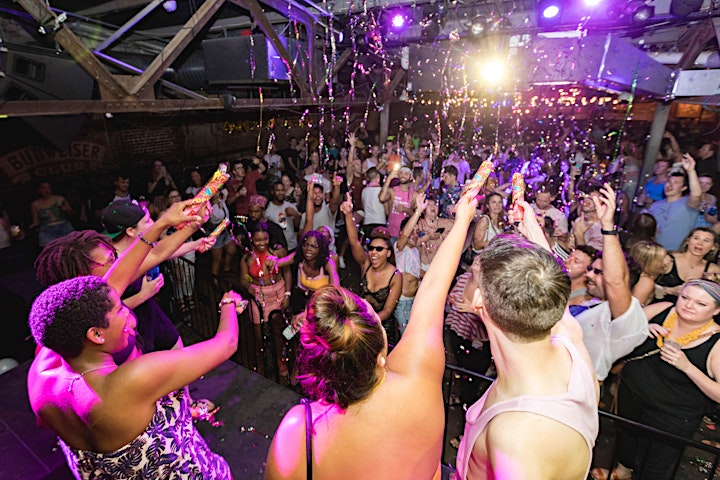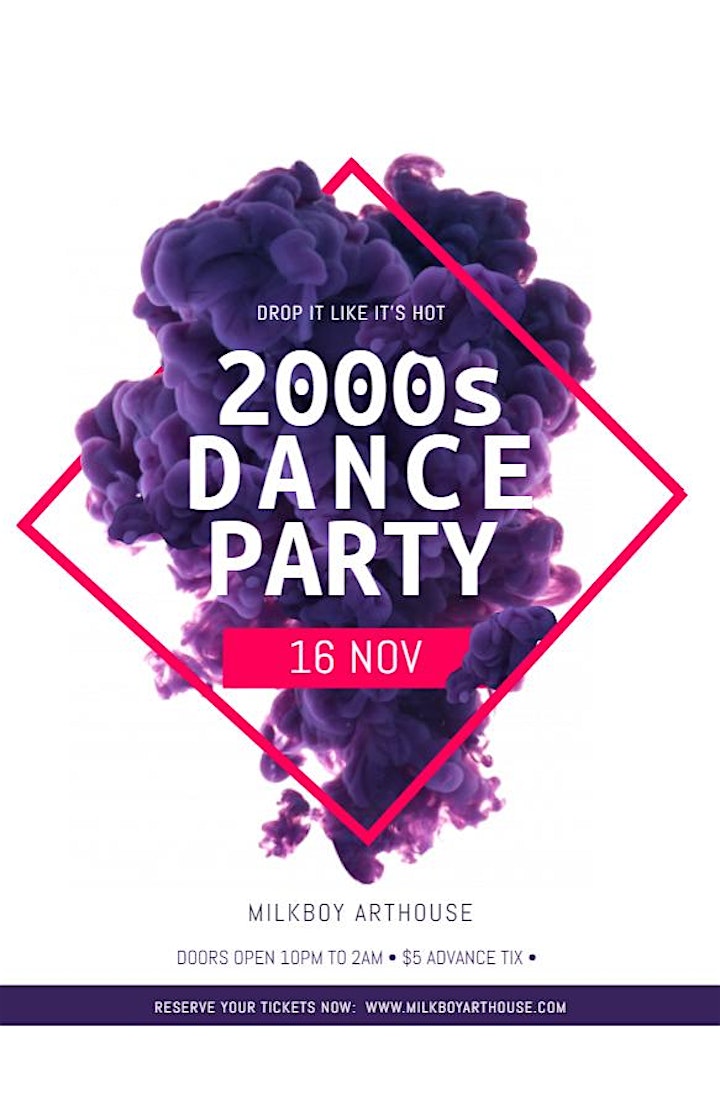 Venue Information:
MilkBoy ArtHouse Main Stage
7416 Baltimore Ave
College Park, MD, 20740