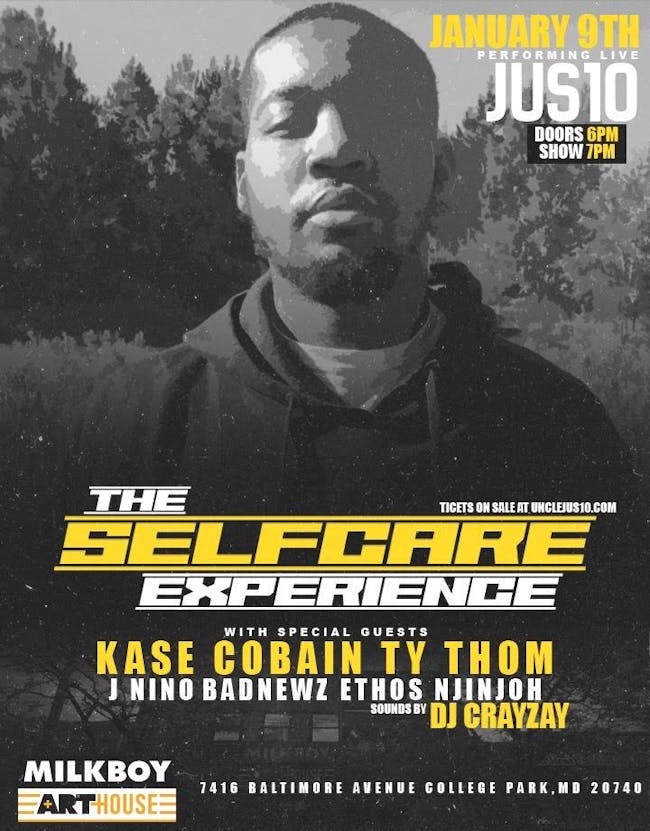 The Self Care Experience featuring: Jus10, Kase Cobain, Ty Thom & more!
The Self Care Experience is a concert in support of the album Self Care by Jus10. Come inside the world of self care and enjoy the highs and lows on the journey of self love. With special guests Njinjoh, Ethos, Badnewz, J Nino, Ty Thom and Kase Cobain.
Jus10
Born and raised in Prince George's County, Maryland, Jus10 uses his confident tone to create new worlds for his listeners. His cadence, mixed with lyricism, lends a stern voice to life's issues, providing an honest approach to pushing the culture forward. He began writing music as a child, penning his first songs at the age of 10. Growing with his audience, Jus10's story has helped others to grow in their lives along the way. He has birthed more than 10 studio projects and has graced many stages performing for audiences of all backgrounds, spreading a message of love across the world.
Apple Music:
https://music.apple.com/us/album/self-care/1463681821
Spotify:
https://open.spotify.com/album/1SQJfUmR5RExfUi1VUrOwg?nd=1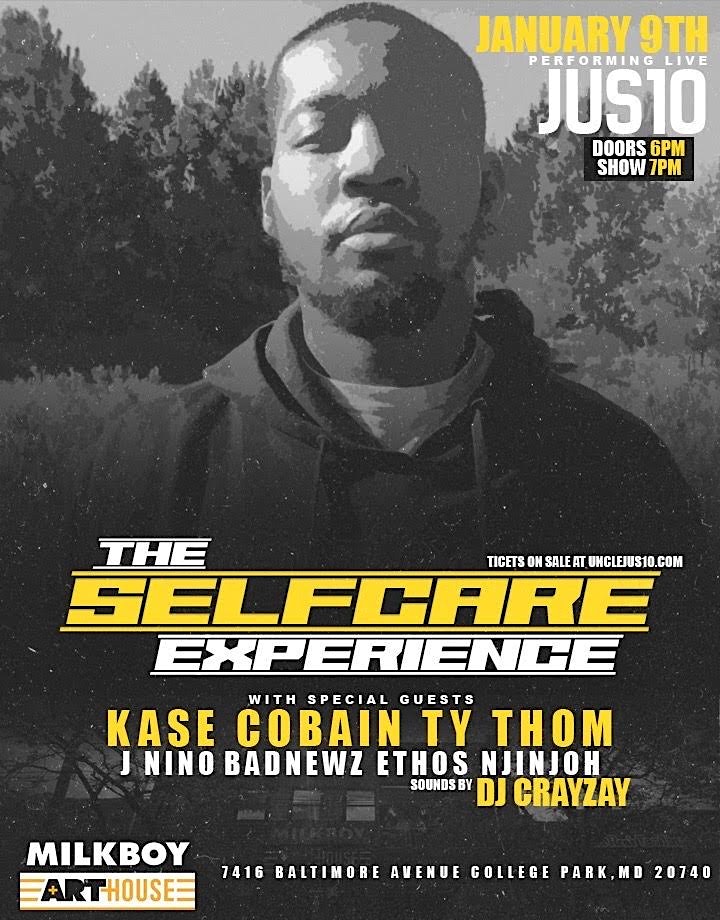 Venue Information:
MilkBoy ArtHouse Library Stage
7416 Baltimore Ave
College Park, MD, 20740